Main Ford Dealer, Transit Centre, MG Dealer, Van Centre Servicing, Accident Repair Centre and Car & Van Hire
Established on the Isle Of Wight in 1852 and a Main Ford Dealer since 1923 – We're A Brand You Can Trust For Sales, Service, Repair and Rental.
For around 40 years, you have known us simply as Premier Ford. In fact, since January 1st 1980 our full name has been Premier Motors (Solent) Ltd, after we changed our name from Frank Cheverton Motors.
As a company that has over 160 years of automotive experience in our heritage, we are delighted to provide a wide variety of motoring services from our Newport showrooms:
New Ford & MG and Used Car Sales
New & Used Van Sales
Car, Van, Campervan Servicing & Repair
MOT Test Centre
BSi Accredited Accident Repair Centre
Car and Van Hire
Get your Motors running…
Once more, Premier Motors is the sole occupier of the Riverway showroom and workshops. With an additional larger workshop, and a dedicated team of technicians working on commercial vehicles to keep Island businesses on the road. Premier Van Centre is now the Island's dedicated commercial vehicle specialist for sales and servicing.
We will continue to be the Island's Ford Store and Transit Centre, where you'll find the latest Ford cars and vans including Plug-in Hybrid, Mild Hybrid and full battery electric models. Our new and loyal customers can still depend on us for all your Ford needs, from finance options, servicing, repairs, and parts.
With the increased real estate, we are delighted to introduce Premier MG. This is the new home of MG's range of value-for-money cars as well as servicing, repairs and accessories on the Isle of Wight. We are fully behind MG's philosophy in making hybrid and electric cars available to all.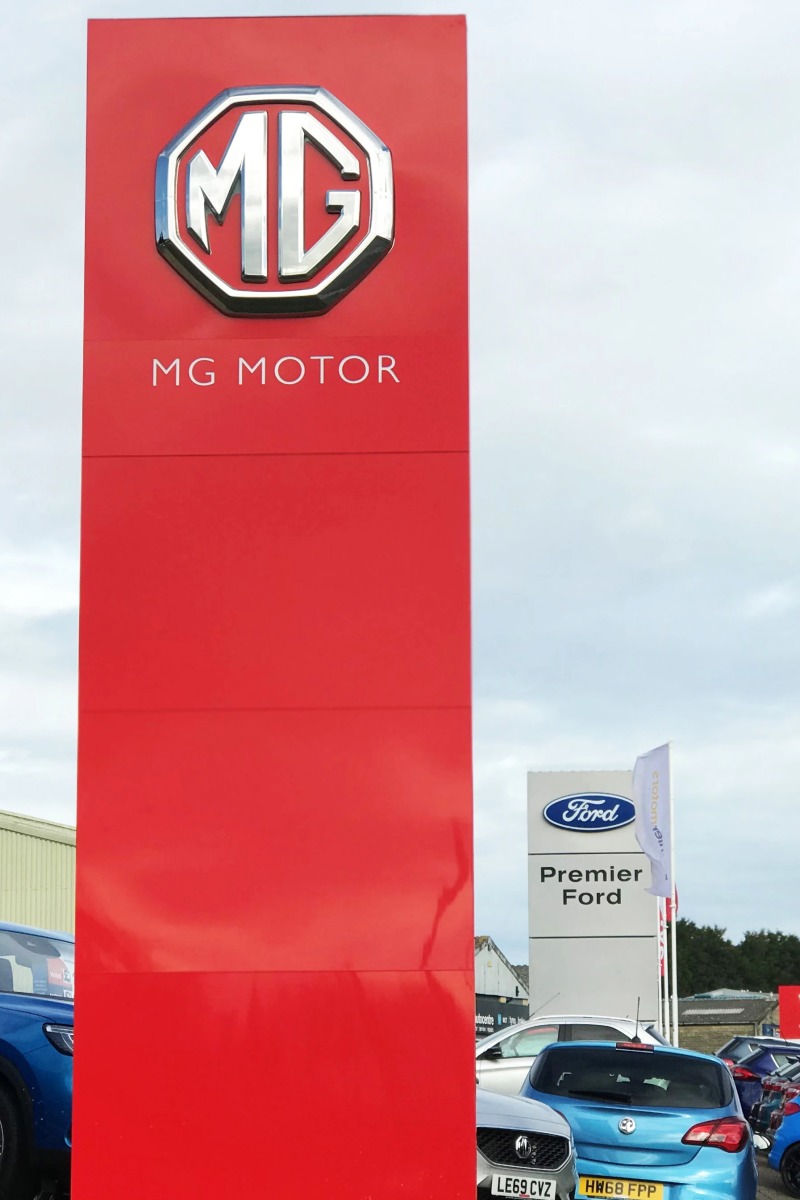 ---
---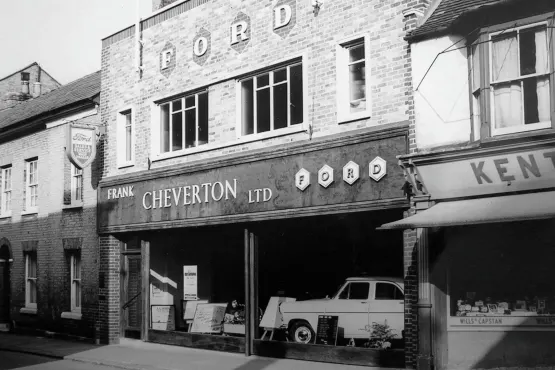 In the beginning….
The Cheverton family business had its beginning in 1852, when cabinet maker, William Cheverton started a coach builder and repair business.
In fact, The Cheverton name was well known for their quality work and received orders to build 17 carriages for Queen Victoria.
In 1905, the company expanded into Motor Vehicles led by Frank Cheverton (Grandson of William) and by 1923 the company became the Island's Main Ford dealer for cars and Tractors.
From then on the motor vehicle side of business grew and grew, becoming a franchise dealer for Austin and Rover, special coach building, repairs, tyres, machine work, car hire as well as an agricultural machinery department including tractors and milking machines!
In 1952, Frank Cheverton's premises covered nearly an acre in the centre of Newport and employed over 100 staff.
In the present tense…
In recent years Premier Ford has established itself as a multi-award-winning dealership.
In 2019, Premier Ford was named one of the UK's Best Dealerships To Work For, for the third year in a row.
This survey and awards programme was designed to identify, recognise and reward the best automotive dealerships to work for in the United Kingdom, benefiting the area's economy, its workforce and businesses.
Of more than 45 registered dealerships, Premier Ford was one of the 11 that passed the rigorous employer and staff engagement surveys by Best Companies Group to win the right to display the AM Best UK Dealerships To Work For accreditation
Best Dealerships was a celebration of elite employers in the automotive franchised dealer industry who have proven that they know what it takes to create an environment where people love to come to work.
The aim of programme is to raise the bar among industry employers, creating excellence and employee engagement that will attract talented people for years to come.
Premier Ford was recognised for providing an outstanding workplace environment that engages its staff and allows them to flourish.
The company is committed to ensuring its employees are motivated and happy through a range of benefits, and promotes a positive workplace culture.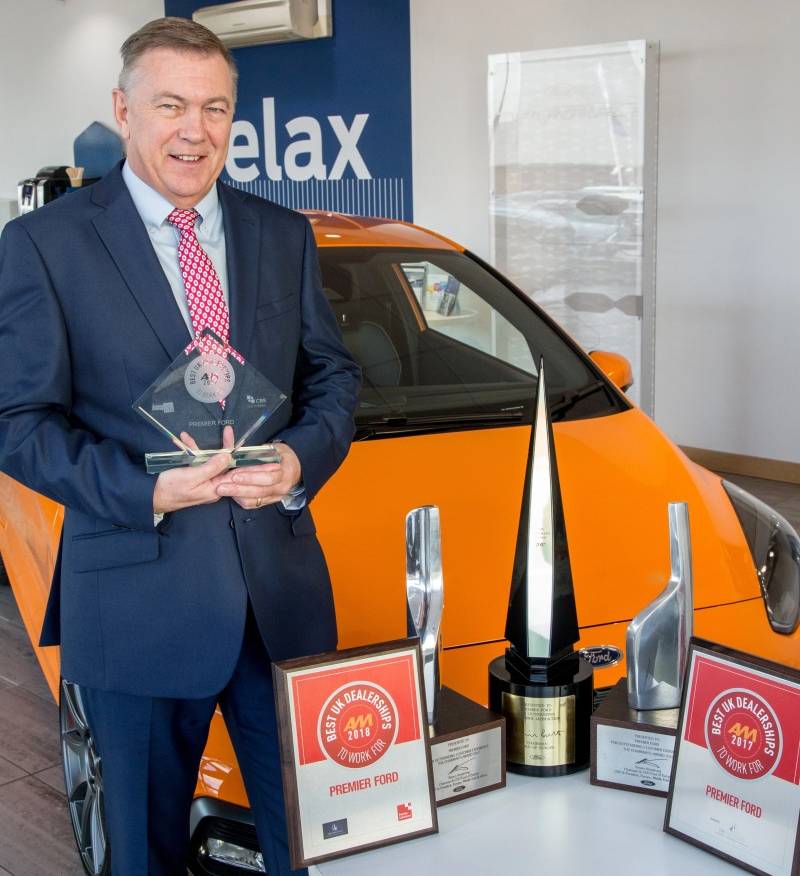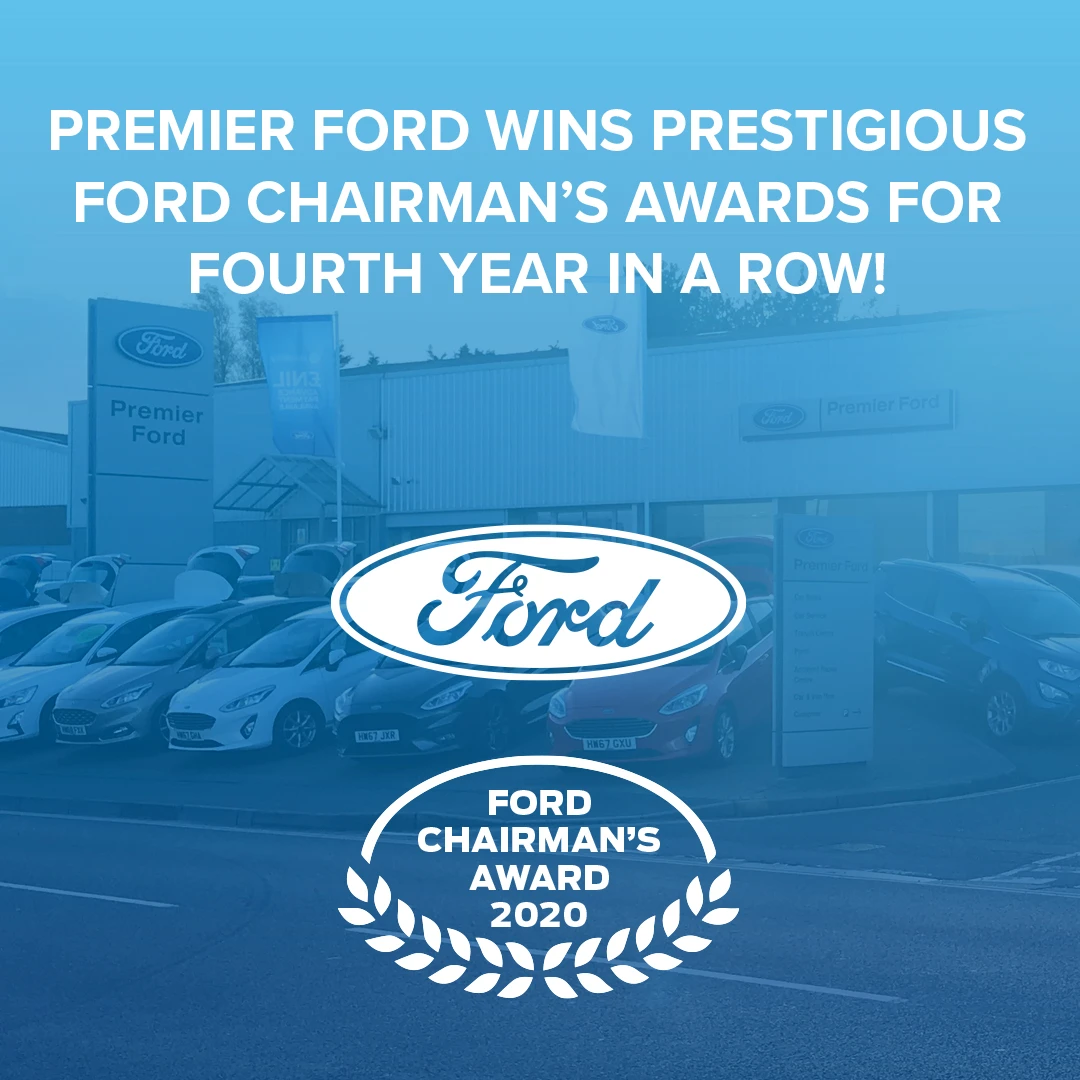 Premier Ford is delighted to announce we have been named winners of the prestigious Ford Chairman's Award for the fourth year in a row!
This award, limited to the top 30 dealers in the UK, recognises dealers that deliver the highest standards of customers satisfaction, quality and outstanding dealer performances across sales and service.
Premier Ford had previously won this award in 2007, 2017, 2018 and 2019.
We'd like to take this opportunity to thank all our customers for their support and patience throughout a difficult year.
We'd also like to thank all our staff for their dedicated work and commitment throughout that 12 months.