Explore Model
All-New Ford Transit Custom in Newport Isle of Wight
Britain's best-selling vehicle just got an upgrade. Renowned for toughness and reliability, and now reimagined. The new Transit Custom is built from the ground up with next-gen connectivity and productivity at its heart. Available in a choice of electrified vehicle or traditional diesel powertrains. The all-new E-Transit Custom has an estimated driving range of 171-236†† miles. Delivering legendary capability, but now as an all-electric van for more efficiency, and zero-emissions while driving. Clever new design features now allow you to treat your van as a Mobile Office. And when combined with a host of intelligent software and Ford Pro connectivity tools, all helping you to maximise vehicle uptime and increase productivity: your work van has never worked harder.
New Transit Custom delivers improved proportions, with a lower step-in height for easier cabin entry, convenient slide-over access across the width of the front seats, and a sub 2.0 m height1, ideal for underground parking. Parking in a busy street or a tight parking space can be tricky. But the New Transit Custom's Active Park Assist and advanced 360-degree camera with split-view display makes it easy. Ford's keyless system lets you enter and start your vehicle without needing to fumble through pockets looking for keys. So long as you have your key fob with you.
[††] Figures subject to change. Based on full charge with speed limited to 80mph. Estimate range applies to an available configuration (and is based on CAE modelling using WLTP test procedure) (236-mile Overall Range reflects a combined driving cycle and 171-mile Extra High range reflects motorway driving). Officially homologated figures will be published closer to on-sale date. Actual range varies with conditions such as external elements, driving behaviours, vehicle maintenance, route profile, and lithium-ion battery age and condition.
Design
At the very first glance, the sleek design of the new Ford Transit Custom Van catches your attention and sets it apart from the crowd. But this isn't just about aesthetics – it's about efficiency. The carefully sculpted lines and aerodynamic contours of the van are not only visually appealing but also contribute to improved fuel efficiency. This means reduced operational costs for your business without compromising on style.
Drive
Underneath the hood, the new Transit Custom Van boasts a range of advanced engine options that combine power with fuel efficiency. Ford's EcoBlue diesel engines are at the heart of this powerhouse, delivering optimal performance while adhering to the latest environmental standards. This not only means you can get the job done efficiently, but you can also do so while being environmentally responsible.
Practicality
The versatility of the new Transit Custom Van is unparalleled. No matter what your business demands, Ford offers a range of body styles and configurations to suit your needs. From maximizing cargo space to accommodating passengers, this van can be tailored to fit your specific requirements. This level of customization ensures that you're not just investing in a vehicle, but in a solution that is tailored to your success.
Living with it
The new Transit Custom Van is equipped with a suite of cutting-edge safety technologies designed to prevent accidents and safeguard occupants. From Pre-Collision Assist with Pedestrian Detection to Lane Keeping Alert, these features are not just extras – they are vital tools that help you protect your drivers and your business reputation.
All-New Ford Transit Custom Interior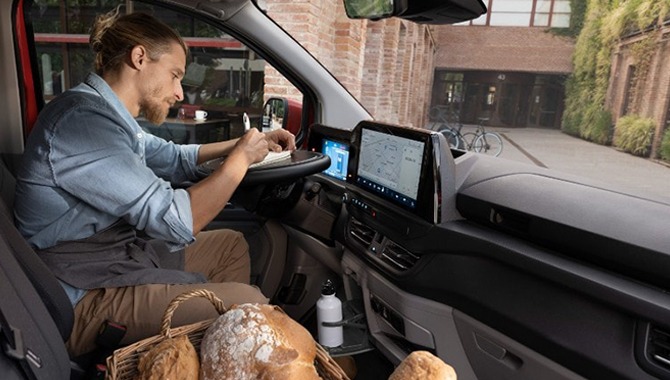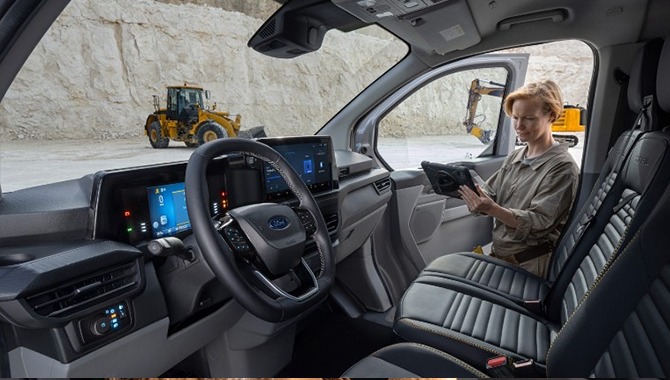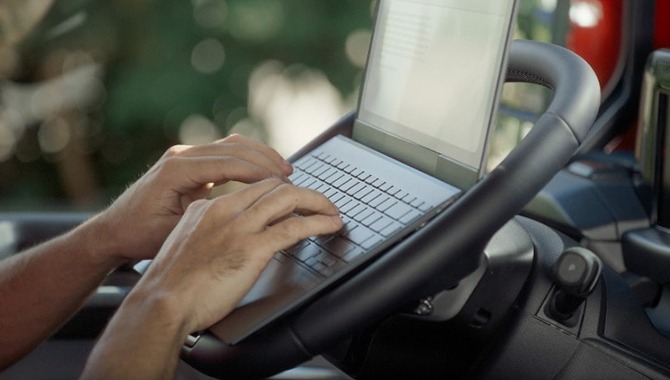 All-New Ford Transit Custom Colours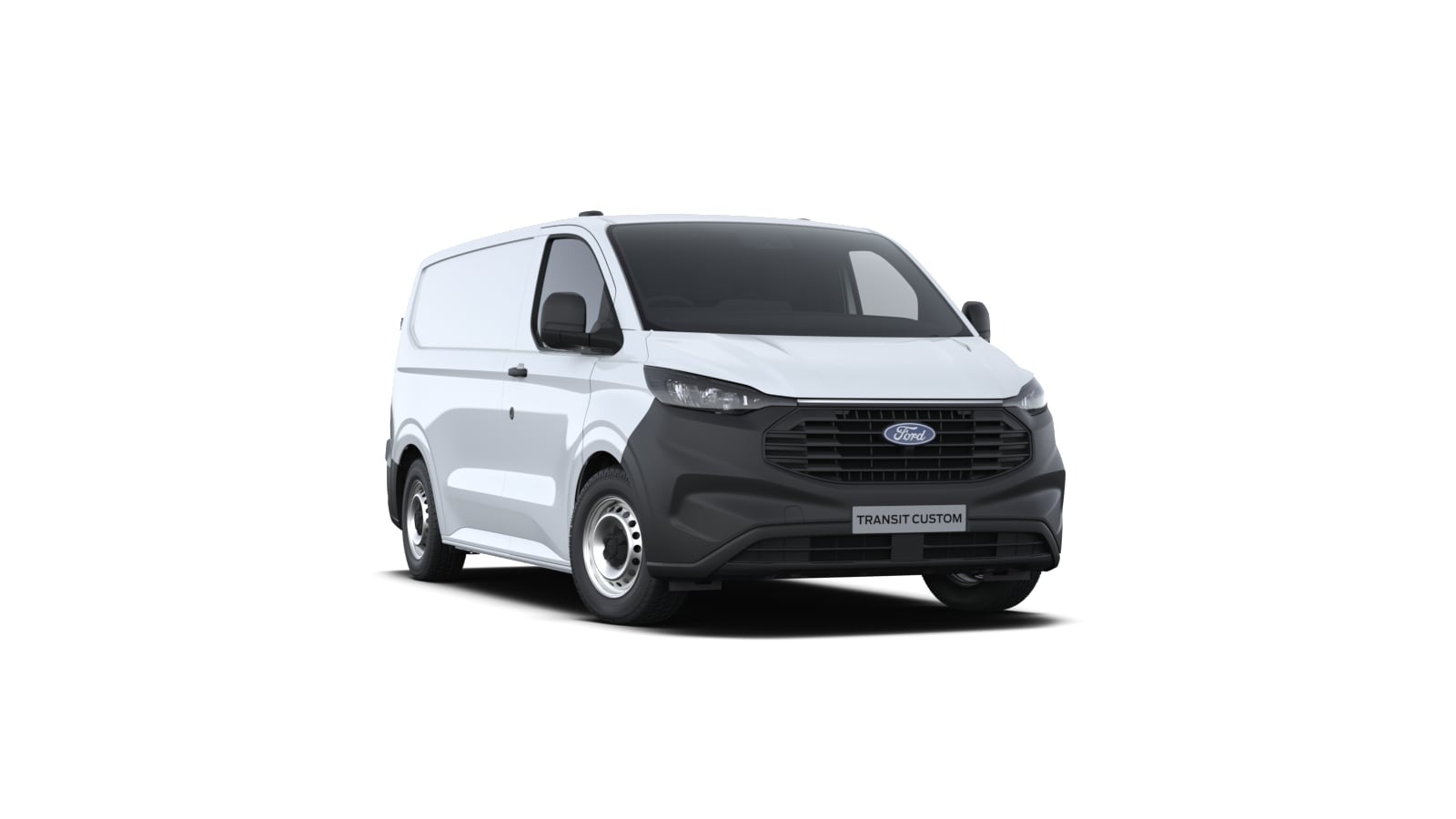 Frozen White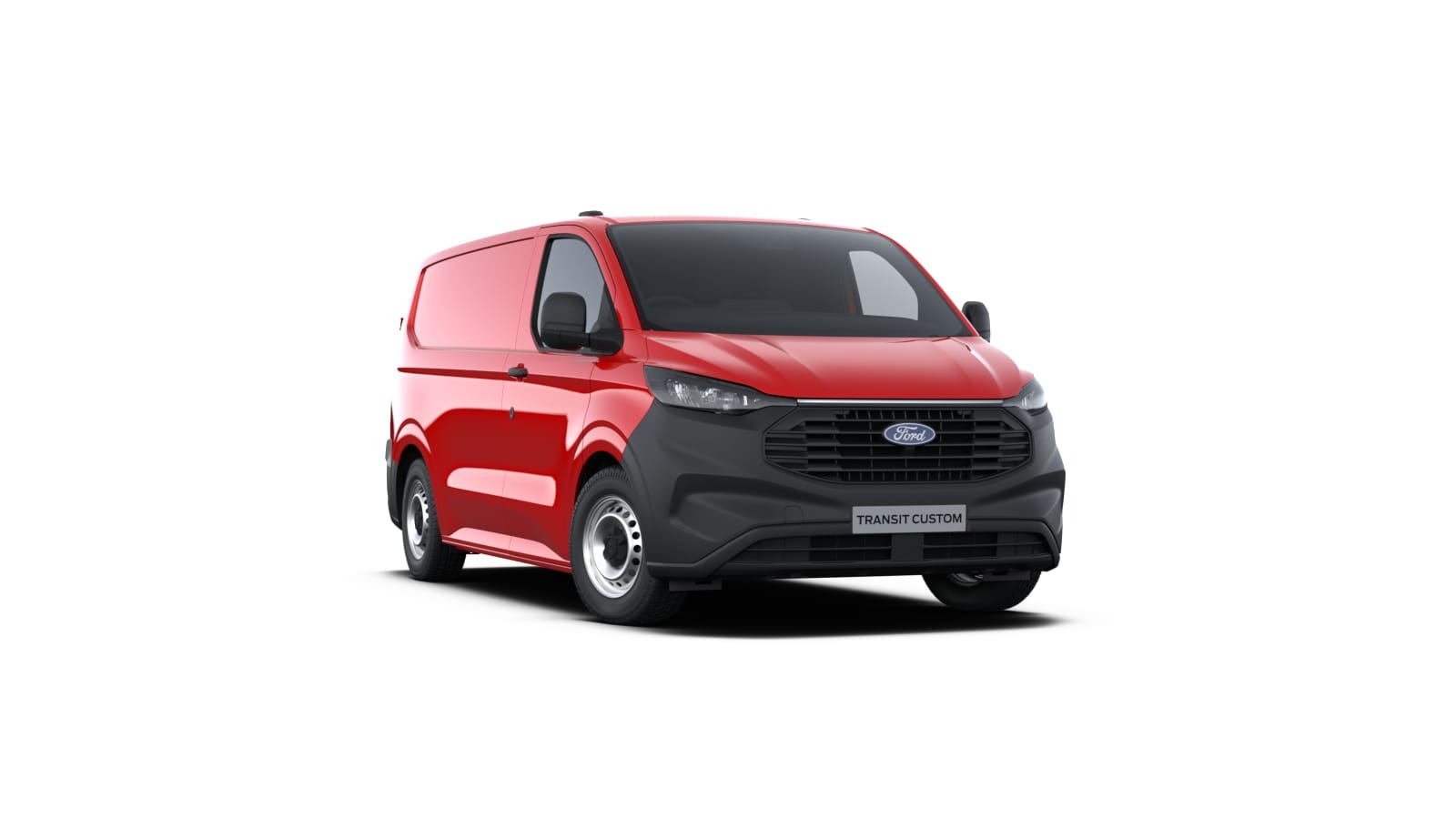 Race Red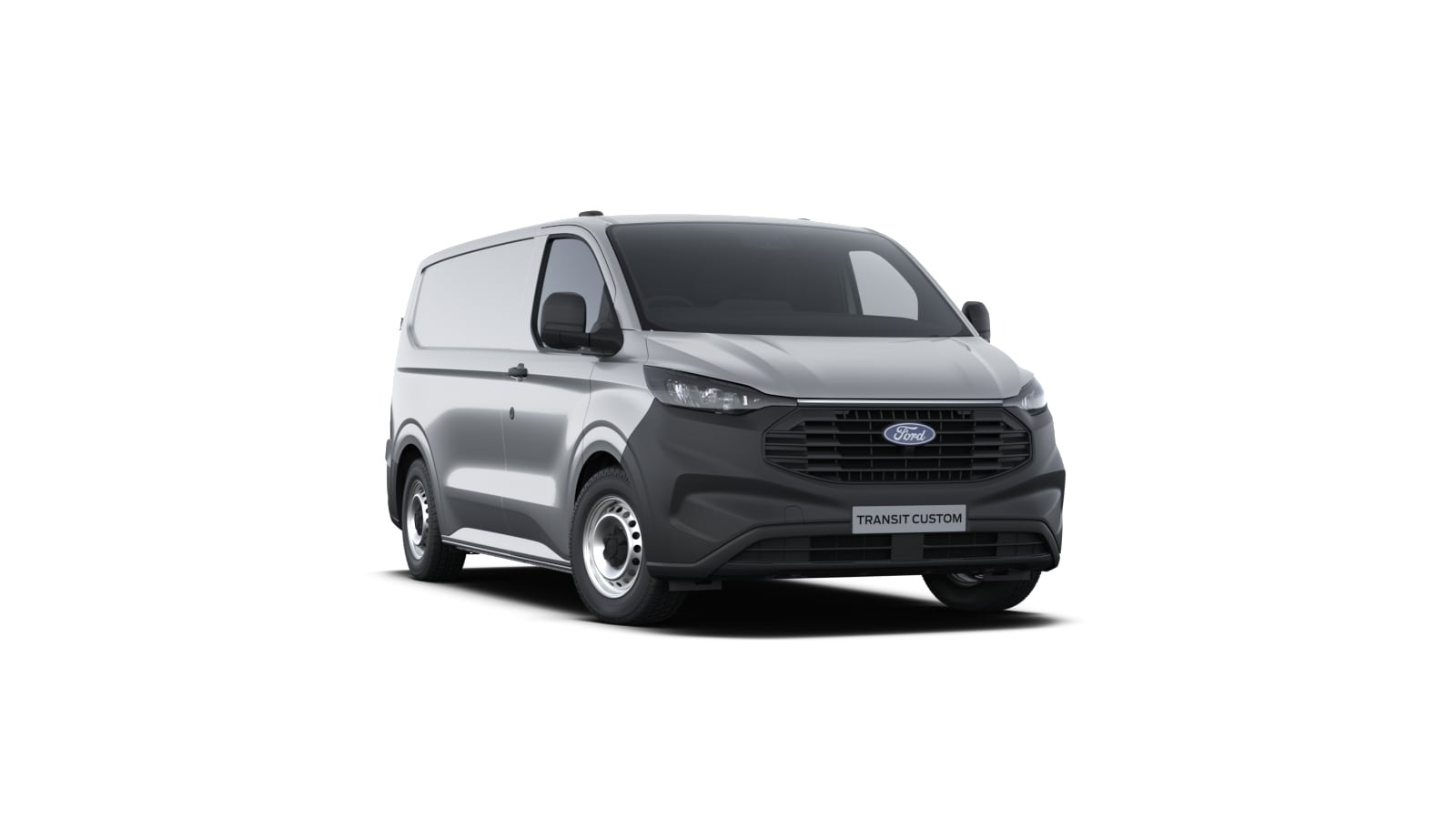 Moondust Silver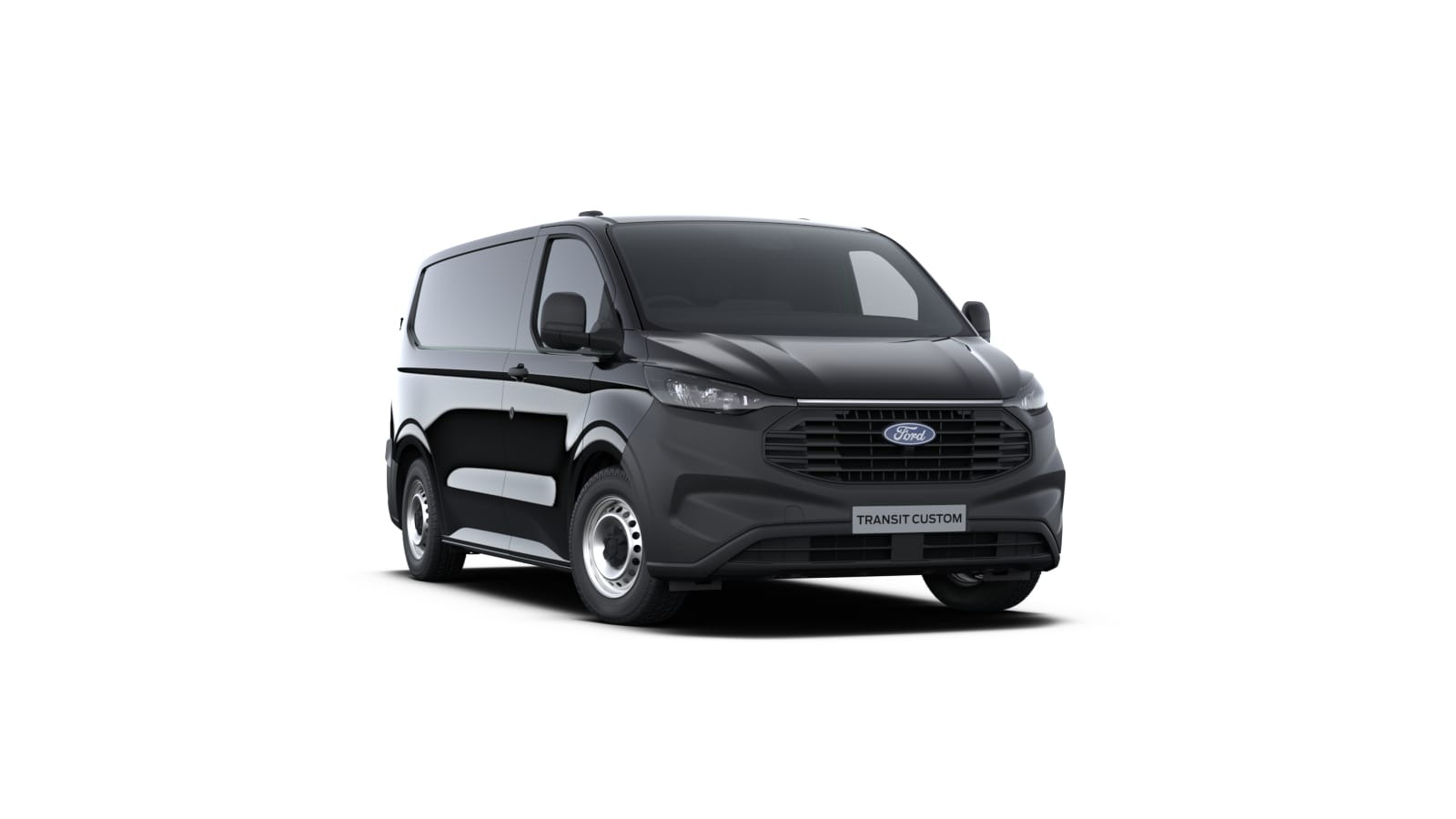 Agate Black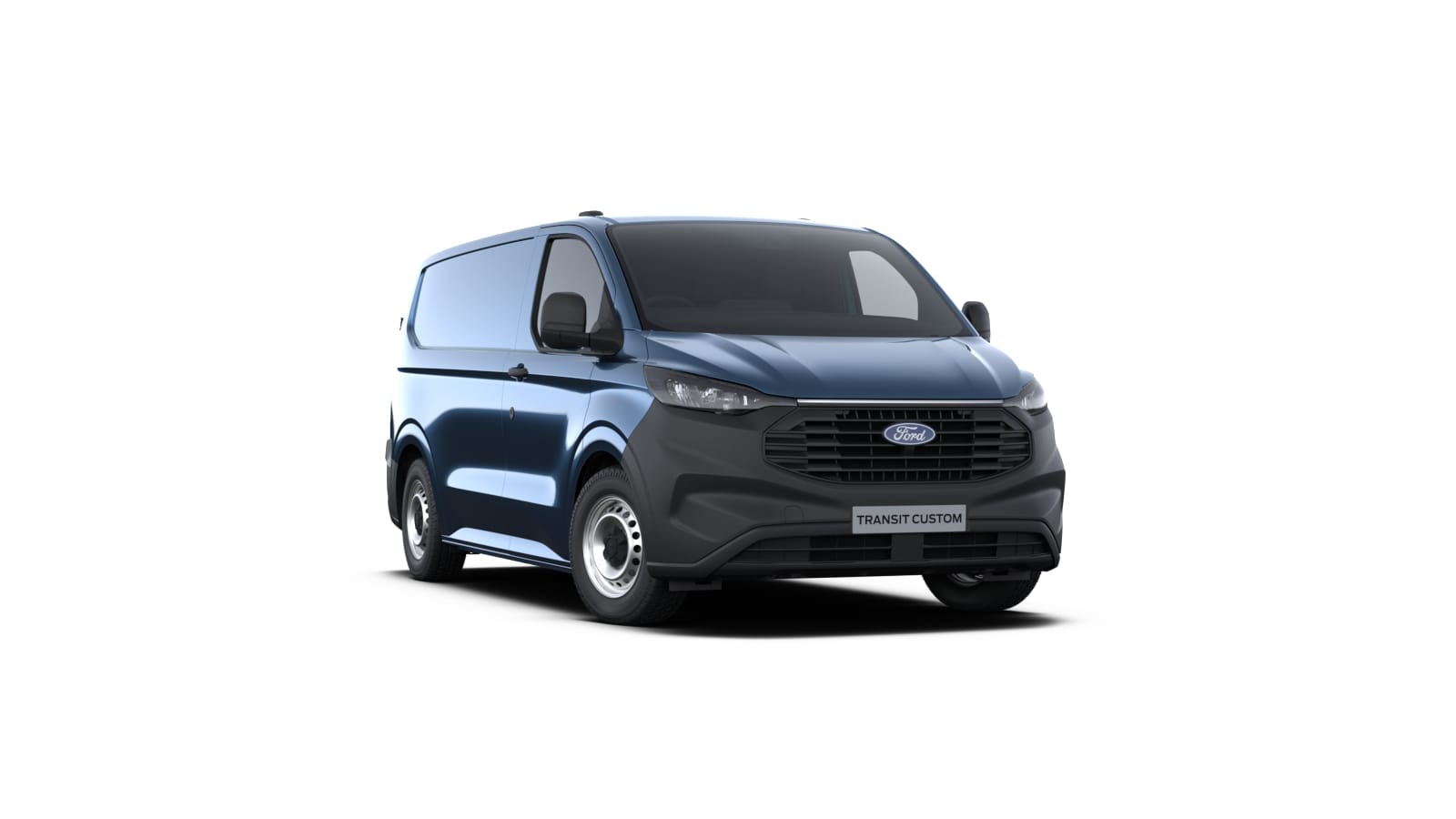 Blue Metallic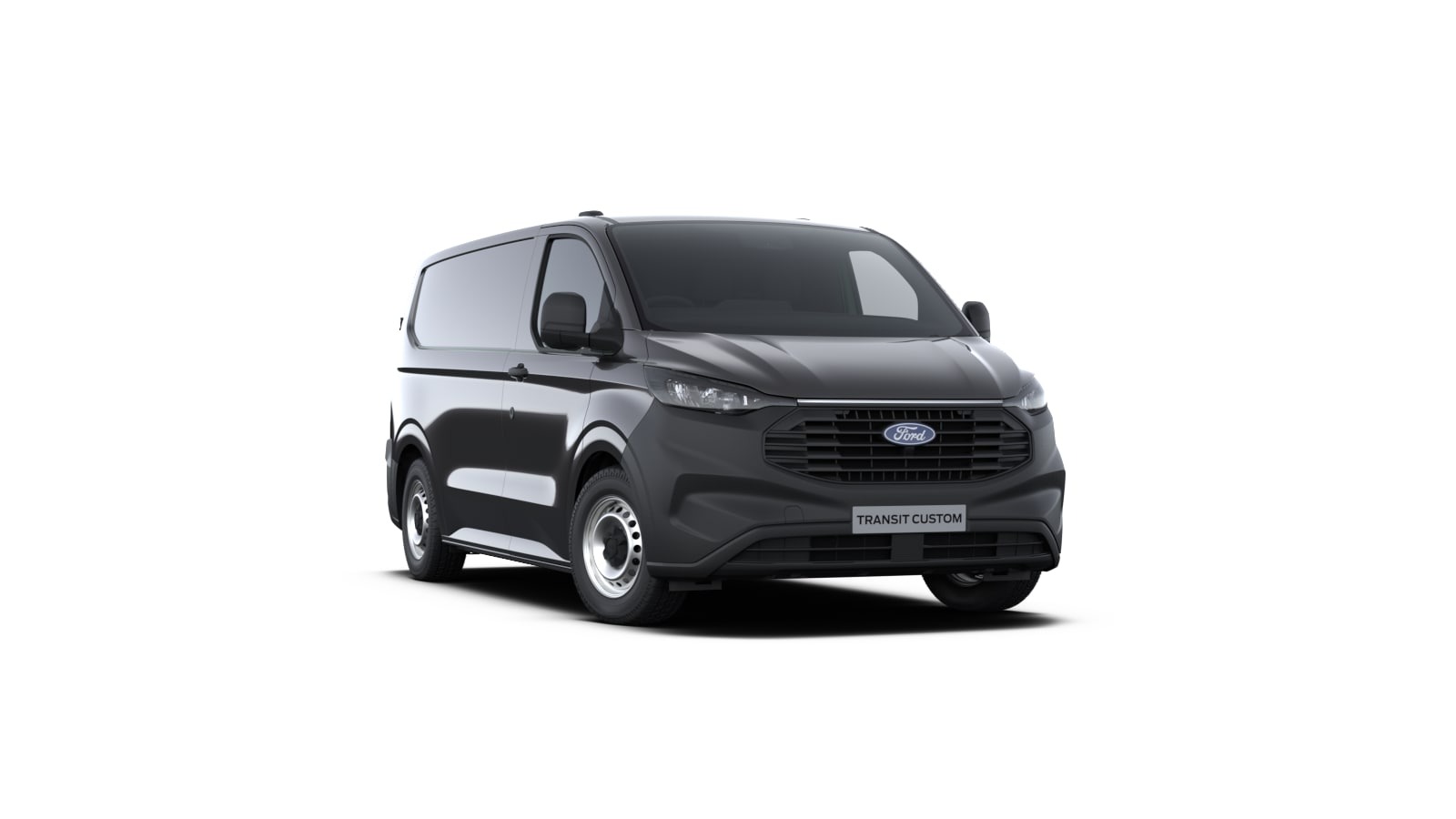 Magnetic